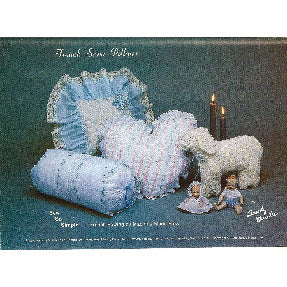 Heirloom Pillow Designs by Sandy Hunter
The perfect introduction to French Sewing by Machine. Learn how to use lace or eyelet insertion, edging, and beading. Four elegant styles: Heart, Lamb, Neckroll, and Square. Great to have but also great to give for a special person or occasion.
Pattern available by mail
© All Rights Reserved.  Reproduction without written permission of the author is prohibited.